Oh My Look! Goat Milk Soap, Lotion, Body Butter & Polish, Beard Balm, Shave Bar & Momma/Baby Stuff
Welcome 2023 and Soft moisturized skin
Soft Skin,
You deserve moisturized skin!
Lu Lu's Suds creates soap, body butter, and lotion that all work together to nourish your skin.
Gently cleanse your skin with natural real soap made with olive, coconut, shea butter and such, not chemicals.
Seal in your natural moisture with lotion or body butter. Hydrate your thirsty skin and enjoy the relaxing gentle fragrance of lotion and body butter.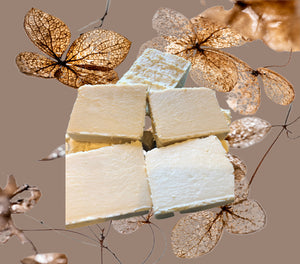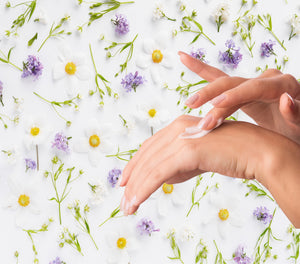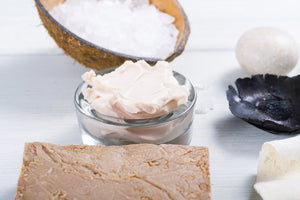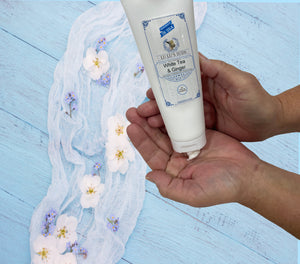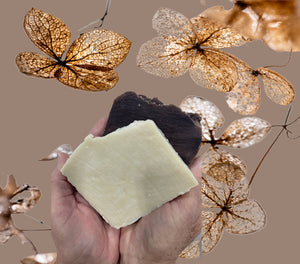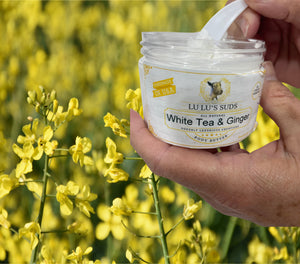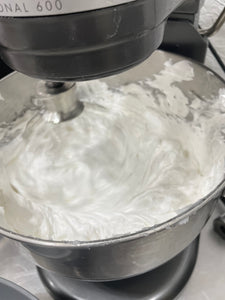 Soap Bags 100% Cotton Hand Knitted
BUY 4 GET 5TH FREE!!!
Buy 4 Soap Get 5th For FREE!
Choose, mix and match, pick, be crazy, any 4 FOUR different soap and get the 5th for free.
Always have naturally soft skin and choose a different scent for each day of the week and mood. /collections/goat-milk-soap
USE CODE:
Buy4get5thfree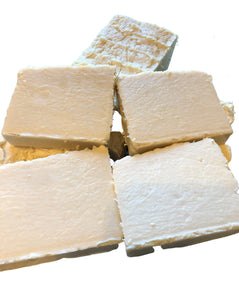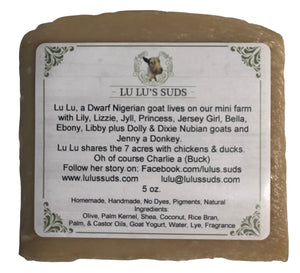 wHAT'S IN YOUR SOAP?
Soap? Or is it a detergent?
 This is Amanda's arm before, then two weeks later. She uses Fragrance Free Lotion and Fragrance Free Goat Milk Soap.
Lu Lu's Ingredients:
Olive Oil
Shea Butter
Rice Bran
Palm Kernel
Palm & Castor
Coconut
Fragrance or Essential Oil
Goat Milk, Lye
Commercial Detergent (Soap) Ingredients:
1. Propylene glycol (to replace the hydrating effect of natural glycerin), a petroleum-based product that is dangerous when inhaled, an irritant, and a metabolic disruptor.
2. Polyethylene glycol (to keep soap looking nice), apetroleum-based product used in antifreeze, dehydrates and ages skin, leaves it vulnerable to bacteria.
3. Sodium lauryl sulfate (a foaming agent), a serious irritant, hormone disruptor, drying, and it denatures the skin proteins, leaving your lower layers vulnerable.
4. Butylated hydroxytoluene (a preservative), absorbed through skin, long-term and repeated exposure caused renal and hepatic damage in rats, mild irritant, tumor promoter, deemed safe for cosmetic use.
5. Pentasodium pentatate (a type of acid used to soften water and create better foaming), an eye irritant and should not be used on broken skin or infants.
6. Titanium dioxide (to whiten the bar), dangerous if inhaled, safety on skin unknown.
7. Sodium isethionate (for dense lather and suds), currently being researched.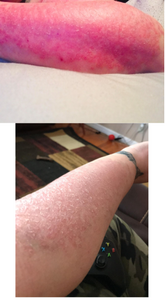 Lu Lu's Suds
9435 Ash Ridge Winchester Rd.
Winchester OH 45697
lulu@lulussuds.com
937-213-0933
Mon - Fri, 9am - 9pm
Saturday, 9am - 9pm
Sunday, 12am - 5pm